Activities
The Augustus and César Augustus Hotels have countless activities to cater for the tastes of children and adults from early morning until late at night. These activities are specially designed for all guests of the Augustus Hotels and are always organized at Augustus Hotel, except from 20/6 to 26/9, when they are also organized at César Augustus Hotel.
The hotels have Miniclub, games room, computer and Internet area, TV room and children's area.
They also offer a varied and comprehensive programme of activities exclusively designed for the guests:
* Gymnastics, Aerobics, Batuka and Aquagym for all ages
* Workshops and games on the terrace for children
* Water polo, Boules, Table football, Beach soccer and Darts
* Mini disco for children
* Dance club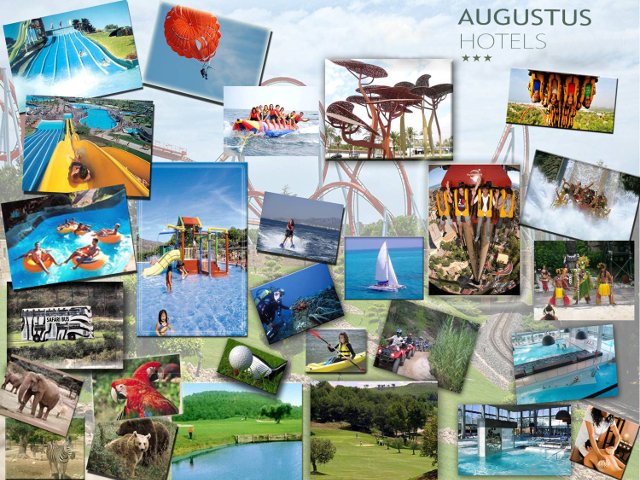 Things to do in Cambrils-Salou
In addition the location of the Hotel allows you to do a wide range of additional activities in Cambrils and Salou:
Cruises along the coast
Catamaran
Fishing charter (fishing from a boat)
PNB - PER - PY and yacht captain courses
Sailing lessons
Snorkelling
Water skiing
Golf
Tennis
Trekking
MTB tours with ready-established routes

COLVA 2001 SL ha sido beneficiaria del Fondo Europeo de Desarrollo Regional cuyo objetivo es mejorar la competitividad de las Pymes y gracias al cual ha puesto en marcha un Plan de Marketing Digital Internacional con el objetivo de mejorar su posicionamiento online en mercados exteriores durante el año 2020. Para ello ha contado con el apoyo del Programa XPANDE DIGITAL de la Cámara de Comercio de Barcelona.